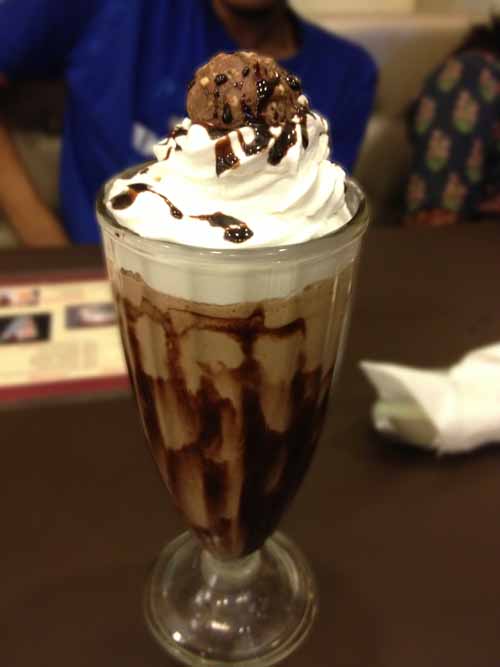 Preparation time: 5 mins. | Serves 2 large glasses
The Ferrero Rocher Milkshake is a very rich and tempting shake prepared with Ferrero rocher chocolate and ice cream. The presentation of this milkshake with cream and chocolate sauce makes it more appealing to drink.
Ingredients:
½ liter chocolate ice cream
10 Ferrero Rocher Chocolates
1½ cups cold milk
½ cup crushed ice
4 tbsp Nutella
4 tbsp Melted Chocolate
Chocolate sauce (for topping)
Whipped cream (for topping)
Procedure:
1. Blend chocolate ice cream, chocolate, milk, crushed ice, and Nutella into the blender.
2. Drop melted chocolate at the sides of the glass to give a swirl texture then freeze it for a few mins. to harden.
3. After that, pour the prepared shake into the glass and then top it with whipped cream and chocolate sauce.