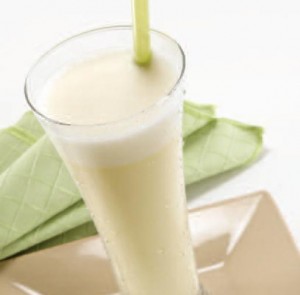 Preparation time : 5 min } Serves 2 glasses
Shakes and smoothies are the quickest and easiest recipes ever and it would become easier if only flavors are added in the form of ice creams. Here in this yummy recipe vanilla ice cream is used to prepare vanilla shake but with little addition of almond flavor.
Ingredients:
4 scoops vanilla ice cream 1 tbsp vanilla extract 1½ cup milk 2 tbsp almond powder
Procedure:
1. Put all the in ingredients in blender and blend well to make thick milky vanilla shake. 2. Pour in the serving glasses and top with almonds and cream.
photo source : 1