Find hundreds of recipes from every cuisine around the globe. 
Healthy Quick And Easy Recipes Without Sacrificing Taste
Our recipe collection mostly consists of quick and easy recipes without compromising on the taste.
Healthy Recipes

Quick Recipes

Meal Plans

Breakfast, Lunch, Dinner
Make your everyday meal plan from our collection of recipes.
All Things Baking
Our baking section includes awesome baked food like cakes, pies, casseroles, cookies, etc. 
Seasonal Recipes
Get quick and easy party recipes for any occasion.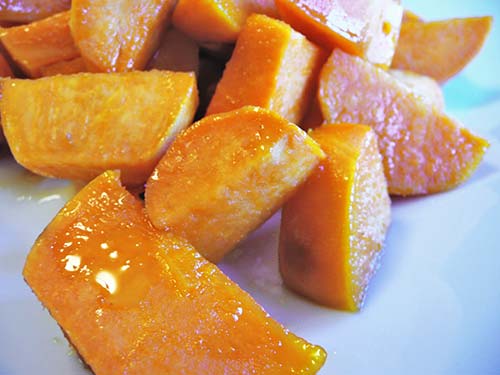 Preparation time : 30 mins. | Serves 2 persons This Honey Glazed Sweet Potatoes recipe is one of a quick and easy appetizer for any time. It is prepared with simple ingredients. It can be served as side dish or appetizer with any Christmis meal. Ingredients: 4 sweet...
read more