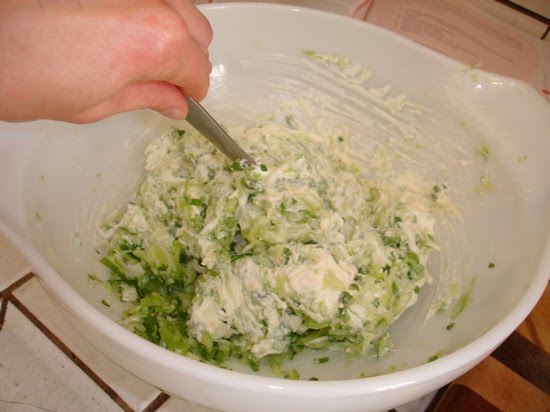 This cream cheese spread can be used as sandwich filling or used as cole slaw for burgers. You may add veggies in this spread but the preservation life will not be for more days because water release from fresh veggies may spoil your spread so its better to mix veggies only at time of preparing sandwiches.
Ingredients:
4 oz cream cheese
2 tbsp sour cream
1 tsp fresh chives
1/2 tsp onion powder
1/2 tsp garlic powder
1/4 tsp parsley
1/2 tsp potato flakes
1/4 tsp salt
1/8 tsp crushed black pepper
1 tsp Tabasco sauce

Procedure:
1. Using beater beat cream cheese and sour cream together to make a smooth paste.
2. After that add rest of the ingredients and mix well.
3. Transfer the prepared spread into a dry bottle, cover it tightly and put in fridge. This spread can last for one to two weeks.