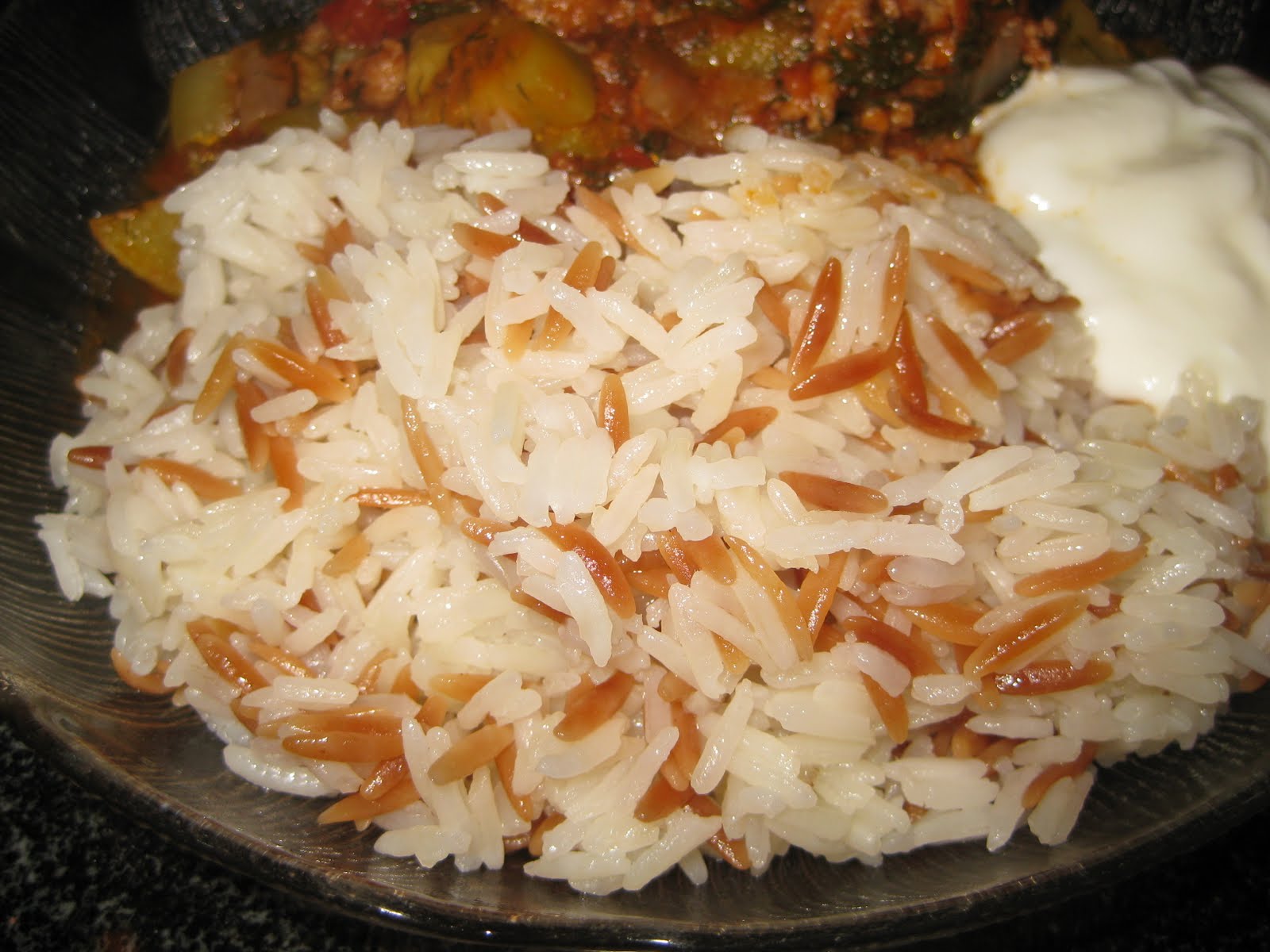 Preparation time: 30 mins. | Serves 2 persons
This Turkish Rice Recipe is the famous rice pilaf from Mediterranean cuisine. It is simply cooked with orzo (rice-shaped pasta) and chicken stock. This rice is so yummy rice that you can even serve it as it is with plain yogurt and vegetable salad.
Ingredients:
1½ cups long grain rice (rinsed and soaked in salted water for 30 mins.)
¼ cup orzo
½ tsp black pepper
¼ tsp salt
3 cup chicken stock
2 tbsp butter
Procedure:
1. Heat butter in a heavy saucepan, add orzo and cook over high heat until become golden brown. Continuously stirring while cooking to give an even brown color.
2. Drain the rice from salted water, add it to the cooked orzo, and stir well to mix.
3. Add chicken stock with seasoning of salt and pepper and stir to mix all the ingredients. Cover and cook over high heat until the mixture starts boiling and 90% of the liquid gets absorbed.
4. Lightly stir the rice and then reduce the heat to simmer, cover and cook for 10-15 mins. until rice and orzo become soft.
5. When rice is ready, turn off the heat, and stay covered for 5 mins. then take out the Turkish Rice pilaf into the platter and serve it with meat curry and yogurt.
photo source : 1