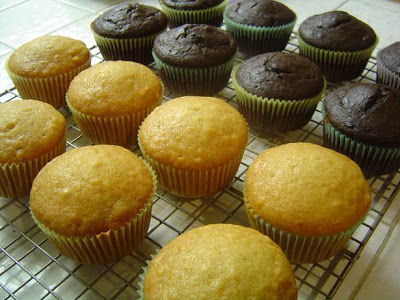 Preparation time : 30 mins | Serves 24 pieces
This is an easy muffin recipe as there is no special skill is needed just mix the ingredients and bake. Use of mayonnaise and self rising flour are used instead of egg, butter and baking powder, hence the ingredients list is very short.

Ingredients:
2 cup self-rising flour
1/4 cup mayonnaise
1 tsp sugar
1/4 tbsp salt
Procedure:
1. Preheat oven to 400°F.
2. Mix all the ingredients together except flour in a mixing bowl using whisk.
3. After that add flour to the mixture and mixes well so that no lumps would be there.
4. Now take a greased muffin tray or cups and fill each cup up to 3/4 level. Place the baking tray in oven and bake for 15-20 mins.