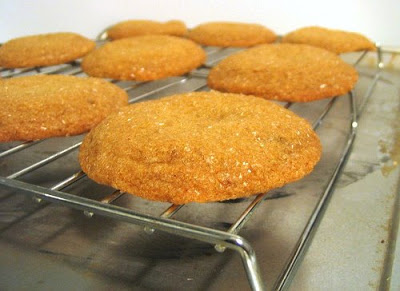 Preparation time : 40 mins | Serves 8-10 persons
This is an easy cookie recipe prepared from brown sugar. These brown sugar cookies are one of the best items for tea time snack and are tempting as well. You can add more variations in these cookies by icing on top of the cookies. For more recipes of cookies, refer to the book Cake Mix Cookies, which contains more than 175 cookies recipes of all shapes,sizes and for various occasions.
Ingredients:
1 cup butter, softened
2 cups sugar
2 cups brown sugar
4 eggs (beaten)
6 cups flour
1 tbspn baking soda
1 tbspn cream of tartar
1 tspn salt
Procedure:
1. In a mixing bowl, mix butter, sugar and brown sugar using beater so that they mix well together.
2. After that put eggs one by one and beat to make a smooth paste.
3. Now add rest of the dry ingredients including, flour, baking soda and cream of tartar and mix to form a smooth dough.
4. Roll the dough length wise and then wrap the dough in a plastic sheet and put in fridge for 30 minutes.
5. When the dough become stiff and set cut into thin slices and place them on cookie sheet to bake in oven for 8-10 minutes at 350 F.
6. Serve the delicious cookies with tea after cooling them at room temperature.