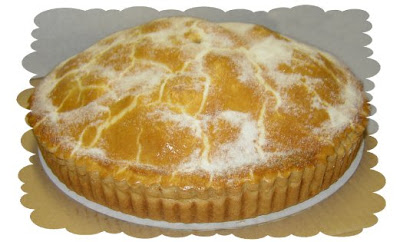 Preparation time 30 mins | Serves 6 persons
Apple pie is a healthy dessert to make for your family. Its very easy to make because it requires no extra effort. Just buy some puff pastry from your baking store and make a filling according to your taste. It can just consists of apple in sugar syrup. Here in this recipe I have added custard flavor to the apple pie filling which will definitely make it more attractive for children.
Ingredients:


Puff pastry as required( according to the size of baking pan)
1/2 ltr milk
4 apples (cut into slices)
3 tbspn custard powder
2 cup water
1 cup sugar
1 egg

Procedure:
1. Boil milk in a sauce pan.
2. Dissolve custard powder in half cup of normal temperature milk.
3. Mix the dissolved custard in the boiled milk and stir continously so that lumps would not form. The thickness of custard is usually thick as compare to normally prepared custard so the amount of custard powder may varry. You can check the thickness by dropping the prepared custard from the spoon and it would not drop completely.
4. In an other pan, make a sugar syrup and add apple slices in the sugar solution after turning off the flame.
5. In a bowl mix apple mixture and custard evenly.
6. In a suitable baking dish, to make a tart for apple pie, make a layer of puff pastry which should cover the whole dish from sides and base. Brush the dough with the beated egg and put it in the oven for just a minute.
7. Now pour the whole apple custard mixture onto the pastry dough and cover it with the thin strips of dough or cover completely from the top. In the end brush the dough with beated egg and put the dish in the oven for 5-10 mins at 180oC.
8. Take out the dish from the oven when it turns brown from the top. Delicious apple pie is ready to serve.