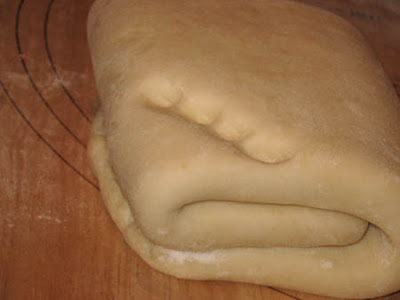 Preparation time : 20-30 mins
Puff pastry is the basic dough for many baking items including cream puff, pies, pastry rolls etc. For making puff pastry, it is required to put is some ectra effort as compared to normal doughs prepared at home for a bread. I have also attached a video which clearly demonstrates the method for making a good puff pastry. In this way you can learn easily how dough is kneaded and what techniques are used in the process. Try to follow the steps as shown in the video and enjoy by making good and healthy baked food at home.
Ingredients:
1/2 kg plain flour
500 gm unsalted butter
1 egg (optional)
1/2 tspn salt
500 gm fat or unsalted butter
Note: Addition of egg in the beginning while you knead the dough will make your dough more soft and fluffy.