Jump to :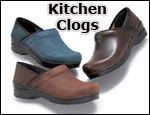 When looking for cook shoes, few things must always be kept in mind i.e
a) It must offer protection from falling objects
b) Protection from spills such as boiling water
c) Must have slip resistant soles.
This is where Dansko has established itself as a name of trust and many professional chefs and culinary institutes recommended their professional clogs for both men and women. Most of the Dansko shoes that are designed for work place environment fall in the price range $60-$150.
Approved by the American Podiatric Medical Association (APMA) and having a seal of longevity, Dansko cook shoes are in the top selling shoes for kitchen and restaurants as they offer comfort, strength and ease when it comes to working for hours on feet in kitchen. The APMA is the leading national organization consisting of professional doctors and Podiatrists. This groups pf professionals only approve those footwear that promote good foot health and Dansko kitchen footwear are right on top when it comes to working in professional or even domestic kitchen environment.


Dansko Kitchen Clogs For Men
[asa_collection]dansko_men[/asa_collection]
Dansko Kitchen Clogs For Women
[asa_collection]dansko_women[/asa_collection]
Dansko has been producing kitchen clogs for both men and women for years and the variety that are available for both the sexes vary slightly in design and color but they are made for the same cause i.e provide comfort, durability, stability during long working hours at work place. One place to look for the right size of Dansko clogs is the Dansko web store. They have all the recent varieties for men/women in every possible size you could imagine.
Cooking Shoes for Women :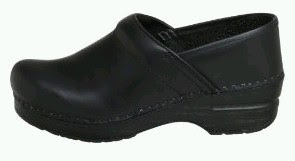 At the very top in women kitchen footwear is Dansko Professional clog which comes in five different colors and costs around $100. Designed to perfection keeping in mind harsh work environments, this professional clog has a slip resistant sole and the inner foot-bed works as a shock absorbent. Unlike other safety shoes its toe is made of top quality thermoplastic that will provide to more than enough protect from falling objects in kitchen and will also weigh less than steel.
The second in the row is the professional narrow pro clog which is nearly the same as the professional cook shoes but the only difference lies in the fact that it will fit most of the narrow feet and its sole is made not only slip-resistant but it can also withstand very high temperatures for longer duration and will never deform or make your clog look out of shape.
The third in the list is the Dansko Professional print which comes in two different colors the celery waxy and denim waxy which are best to compliment not only with your chef clothing but you can easily wear them with your other casual clothing as experienced by most of the women chefs.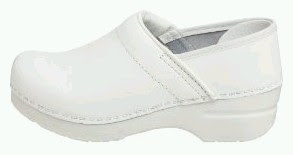 And finally the last one is the white color women's professional box leather clog which are mostly purchased due to its white color to match most of the chef dress. This kitchen clog for women is also no different than its sisters and brothers and can be purchased for about $100 and they tend to last for as long as 10-15 years if taken good care of. This clog also comes in black color.
Cooking Shoes for Men :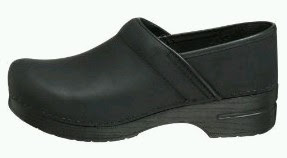 The first in men's cook shoes is Dansko Men's Professional clog which comes in two different colors and can cost you over $100 for a pair but they are well worth the money as they provide not only comfort, safety and protection to your feet but they also tend to last longer than many other brand clogs so your investment is not going to last for 6-8 months but it will last for years if maintained properly.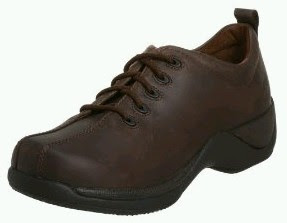 Comes in black and dark brown color, the second in men's cooking shoes is Dansko Men's Carson Lace-up. Keeping in mind the casual appearance and comfort, this carson lace-up is designed to keep you on the feet for long hours of work and makes you feel young and energetic. This pair cost is a bit higher than other cook shoes and you can get a pair for just under $130.
The third for men's kitchen footwear is Dansko Men's Cutter Slip-on. These are also available in black/brown colors. They have a thick padding around the collar, have a removable as well a s breathable inner sole and a slip-resistant sole. These all combine to make one great chef shoe for men who work for long hours on their feet. Like other Dansko shoes, this pair also costs around $100.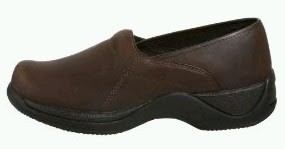 The fourth in men's cooking shoes is Dansko Men's Cooper. These are also slip-ons and are available in black/brown color. These are designed for those people that not only stay on their feet for long for also have to move a lot. Made with slip-resistant sole that absorbs shocks and aids in forward movement of your feet, this men's slip-on is best suited for people who have a busy schedule for their feet.