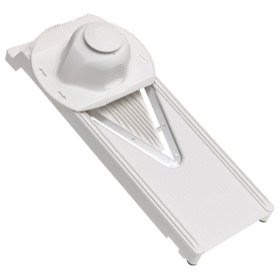 Features :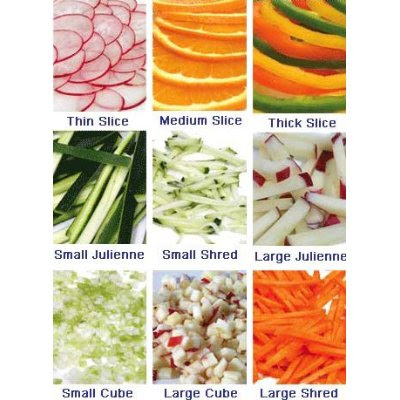 – Made of highly durable and rugged plastic that never cracks due to aging
– Sharp stainless steel blades that always remain rust free.
– V shape blades provide minimum friction.
– Make Uniform slices with minimum effort.
– Also shred, dice and make small/large julienne fruits and vegetables for making salads, desserts and other meals.
– Safety food holder provided to grip food and prevent hands from blades.
– Top rated kitchen mandoline slicer for daily home use.
– Easy to store any where in kitchen or just leave on counter top.
– Very easy to clean, just put and water tap and that's it.
– FREE shipping to U.S. – Buy Online.
Detailed Description
This Swissmar Borner V Slicer plus Mandoline is one of the most top rated mandolin kitchen slicer for those who want to slice, dice, make cubes and shred vegetables and fruits very often. Have a tool like this mandoline slicer saves a lot of time not only when you are making meals for large audience but also for your family everyday. It makes slicing vegetables and fruits effortless which would otherwise take time if done with a knife only.
Have a look at some of its features in details;
Long Lasting Durable Body :
The body of this mandoline kitchen slicer by Borner is made of rugged plastic which will guaranteed never to break or crack even after years of continuous usage. This Mandolin V-slicer is made in Germany with years of testing this simple yet very effective slicer is ready to be used for home usage and is a lot cheaper than professional stainless steel V-slicers.
Sharp Stainless Steel Blades :
This kitchen mandoline slicer comes with three set of cutters / blades all made of high quality stainless steel made by the Germans. With the help of these blades you make slices of apple for apple pie, cut large julienne potatoes for making french fries, shred cabbage for making Cole slaw, slice onions/cucumber/reddish other fruits with minimum effort and time. Besides that you can cut all kinds of fruits and vegetables in many possible ways with the help of this single slicer.
V-Slicer Minimum Friction and Easy Slicing :
This V-shape has been designed for providing minimum amount of friction to any food in such a way that not all the portion of food is in contact with the cutters at the same time so whether you are slicing a tomato or a hard potato, you will not have to apply much effort. This is in contrast with the other non-V slicers in which you have to apply force when cutting slightly hard food items.
Safety Food Holder :
For added safety, a food holder is provided that firmly grips the fruit or vegetable and locks its position with the V frame eliminating all the chances of hurting your fingers with the blades. A holder is highly recommended to be used every time.
Easy to Store :
All the blades, safety holder and the V-frame easily fits in a caddy which can then be placed in a draws, tray, rack, hung anywhere in kitchen or left on counter top. When all parts are intact in caddy, the kitchen mandoline slicer measures 15-inches in length and 6-inches in width.
Easy to Clean :
Since the cutter/blade retracts easily from the V-frame so both the parts easy easily be cleaned by just washing with water for a few seconds. If still does not work then a separate brush can be used to clean the blades.
Availability and Price :
This mandolin Kitchen slicer by Borner is easily available at Amazon (with FREE shipping) for a price just under $40.