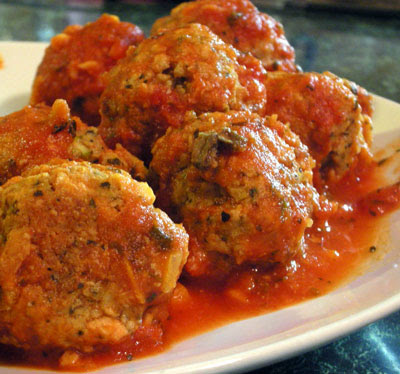 Preparation time : 30 mins | Serves 30 meatballs
This is Mexican meatballs recipe which is more spicy due to cayenne and Tabasco sauce. You have choice to use anyone and both gives great taste. The sauce used in this meatball recipe is also very spicy and enhances its flavor. It is usually served with boiled rice. Learn more delicious Mexican recipes from the book The Everything Mexican which contains over 300 fabulous recipes from Mexican Cuisine.
Ingredients:
500 gm ground beef
1 egg
1/4 cup dry bread crumbs
1/2 tspn garlic powder
Salt to taste
2 tbspn tabasco or cayenne pepper sauce
2 tbspn Worcestershire sauce
1 tbspn white vinegar
1 tbspn butter (melted)
1 tbspn cornstarch
1/2 cup water
2 tbspn ketchup
Procedure:
1. Preheat oven at 375 degree F.
2. In a mixing bowl, combine ground beef, egg, bread crumbs, garlic, salt, 1 tbspn tabasco and 1 tbspn Worcestershire sauce. Make small balls of meat.
3. In a baking pan place all these meatballs and bake for 15 minutes.
4. In saucepan, prepare a mixture of ketchup, water, vinegar, remaining tabasco and worcestershire sauce and simmer until it boils.
5. After that add cornstarch and stir until gets thick.
6. In the end, add baked meatballs and cook for 2-3 minutes more.