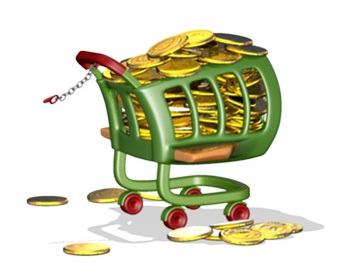 It is really surprising to know people spend several hours every month in supermarkets just to find cheap groceries. With the changing trends in shopping and other aspects of life, there are still thousands of people who do not wish to get in to the hassle of shopping from place to place in order to get the cheapest groceries. It is estimated that careful price comparison can save each family in United Kingdom almost £500 every year just in groceries.
Initially people would look for discount coupons and codes which would save them extra £ with every visit to a local or online grocery store but a far better service was introduced in year 2007 by mySupermarket, a price comparison site which does all the hard work in finding only the cheapest groceries for you to order online.
mySupermarket is FREE to join and you need to be a United Kingdom citizen in order to avail their service. With mySupermarket you can get only cheap groceries by filling your trolley with all the necessary grocery items and it will tell you which grocery store will give you the best price for your selected items. Usually this is done by comparing price of every single grocery item on top four grocery stores namely Tesco, ASDA, Sainsbury's and Ocado. You will immediately know how much you will be saving as you will have the total trolley price on each of the above said stores. So you select the store that offers the lowest price and get cheap groceries without doing extra market searching.
mySupermarket saves your time, money and energy as you are able to compare grocery prices without leaving your home. In the graphics to the right you will see some beer prices. Clicking on the beer will take you to the site price comparison page where you will be able to see the price of this item on all the other grocery stores. The great thing about mySupermarket is that all the prices are updated in real time and you always get the best price without spending more money.
mySupermarket is FREE to join. You may click here to create a free account for getting cheap groceries in UK.


Note : You need to be living in UK in order to avail this FREE service.