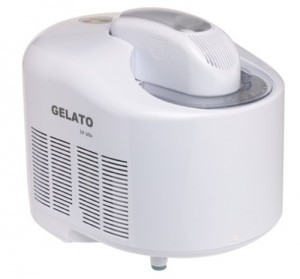 [asa]B00009365G[/asa]
Lello Ice Cream Maker 4070 model is designed for those people who couldn't afford the Musso Ice Cream Maker 4080 model. The Lello Ice Cream Maker is named as Junior Gelato Maker and adopts the main function of the machine from 4080 Musso Lussino i.e. preparing multiple batches without waiting, no need to pre-freeze the bowl and do all processes automatically within 30 minutes. However, Lello Gelato 4070 has some exceptions as compared to its higher model.
The Lello Ice Cream Maker capable of making all the same frozen treats like other best ice cream makers do including all frozen confections like ice cream, sorbet, and dessert sauce. The Lello machine differs in following perspective:
It has built-in compressor freezer for continuous use
Yield one quart of frozen treat
Removable bucket
Warning beep
The assembly of the Lello Ice Cream Maker for putting ingredients consists of a removable bucket, transparent lid and slim ingredient window which can be easily washable. The Junior Lello also gives you alert beep whenever there is something wrong with the batter while processing, i.e in case if batter gets too hard or any ingredient stuck within the blade, the motor suddenly stops moving and give you alert beep.
Junior Lello Ice Cream Maker comes with a perfect ice cream scoop and recipe booklet at discount price of $230 only from Amazon with FREE Super Saver Shipping.