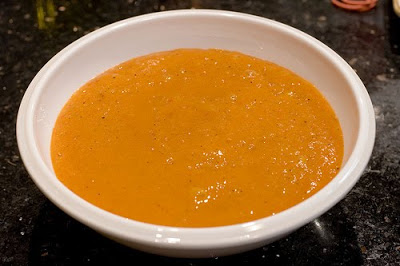 Preparation time : 15 mins
This is one of the famous sauce to serve with any grilled food like steaks. The sauce is very easy to make and prepare within 10 minutes. Learn variety of mango recipes available in the book The Mongo Mango Cookbook containing lots of mouth watering mango recipes from Asian, Mexican, Indian, and American Cuisines.
Ingredients:
1 cup mango pulp
1/2 cup tomato ketchup
1/4 cup lemon juice
1 tsp red chili flakes
1/4 cup Soy sauce
1 tbsp toasted sesame oil
1 tbsp honey


Preparation:
1. In a blender combine all the ingredients i.e. mango pulp, ketchup, lemon juice, soy sauce, sesame oil and honey to make it smooth.
2. After that simmer it in a sauce pan for just 5-8 mins until it boils. Then cool the sauce to room temperature.