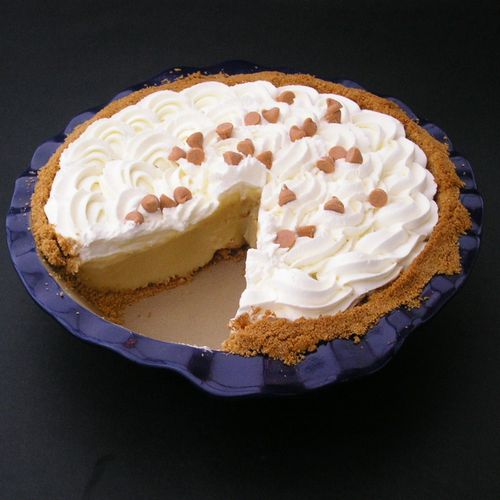 Preparation time : 20 min. + Setting time | Serves 12 medium cups
This recipe for peanut butter cups resembles with cheesecake as the base is prepared with graham cracker crumbs. But the filling is prepared with peanut butter and vanilla pudding flavor which tastes awesome when serve after chill. The recipe quite easy and simple as it no needs to cook or bake so everyone can make it easily at home.
Ingredients:
1 cup graham cracker crumbs
2 tbsp butter (softened)
1 cup milk
½ cup peanut butter
3.4 oz instant vanilla pudding mix
2 cup whipped topping
Extra whipped cream fro topping
Butterscotch crunch for topping
Procedure:
1. In a bowl combine cracker crumbs with butter and make it into soft crumbs form.
2. Now take a cupcake mold, and divide crumbs evenly into each cupcake mold. Start pressing the crumbs at the base and sides of the mold to give it shape like cup. Then chill for 15 min.
3. To make filling, ina bowl combine together peanut butter and milk so that consistency of peanut butter reduces.
4. Add instant pudding mix and mix well and then fold with 2 cups of whipped cream to make thick creamy batter.
5. Pour the batter evenly in each cupcake mold and chill or freeze until gets firm then remove it from from mold and serve with topping of whipped cream and butterscotch nuts.
photo source : 1