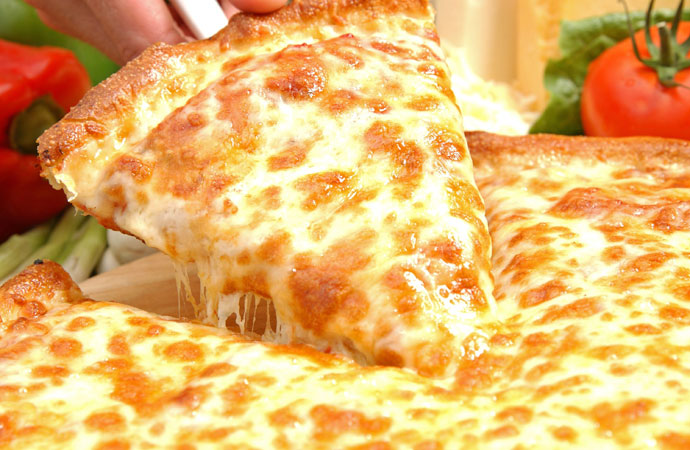 Preparation time : 20 mins. | Serves 2 persons
This Feta recipe of
Feta Cheese Pizza
is preppared with two cheese flavors; mozzarella and feta. Besides cheese topping, some vegetables and chicken are also used to enhance its flavor. Whereas, in original Feta Pizza Recipe no more pizza sauce is used.
Ingredients:
1 medium Pizza crust
1 medium size onion (sliced)
1 medium size tomato ( take out seeds and cut into cubes)
1 cup boiled chicken (shredded)
Salt and pepper to taste
3 tbsp pizza sauce
1/2 cup mozzarella cheese (shredded)
1/2 cup feta cheese (crumbled)
1 tsp oregano
2 tbsp olive oil
Procedure:
1. Preheat oven to 400 degrees F.
2. Heat oil in a pan and fry onion for just 2 mins. so that they turn into pink in color.
3. Add tomato cubes and cook of a minute.
4. Now add chicken along with slat and pepper and cook on medium heat for 4-5 mins.
5. On the pizza crust spread the pizza sauce all around the crust surface, put the prepared chicken onto the sauce and finally sprinkle, oregano and both the cheeses onto the pizza.
6. Place the pizza in preheated oven for just 10 mins.