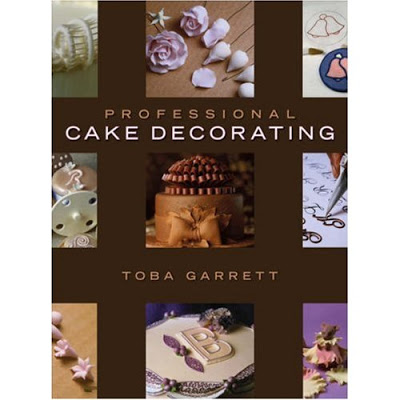 Book Title : Professional Cake Decorating
Published : September 2006
No. of Pages : 368 pages
Binding : Hardcover
Author : Toba M. Garrett
In-Stock : Check status

About This Book:

Professional Cake Decorating is a comprehensive cake decoration book that contains several lessons designed in a manner to teach basic, intermediate and advanced cake decoration skills such as piping, icing, floral techniques, writing techniques, hand modeling and many other techniques. This book was constructed in a way to illustrate the specialized and highly sophisticated techniques used in the cake decoration industry. The book contains a total of 19 extremely useful and valuable lessons which are :
Lesson 01 Basic Piping Skills
Lesson 02 Floral Piping Skills
Lesson 03 Intermediate Piping skills
Lesson 04 Advanced Piping Skills
Lesson 05 The Art of Writing
Lesson 06 Royal Icing Piped Flowers
Lesson 07 Royal Icing Design Skills
Lesson 08 The Art of Icing a Cake
Lesson 09 Hand Modeling Skills
Lesson 10 Marzipan and Chocolate Modeling
Lesson 11 Advanced Royal Icing Piping and Design Skills
Lesson 12 Rolled Icing Design Skills
Lesson 13 Pastillage Construction
Lesson 14 Gumpaste Flowers
Lesson 15 Advanced Gumpaste Flowers
Lesson 16 Miniature Cakes and Decorated Cookies
Lesson 17 Cake Boards, Color Charts, Painting & More Techniques
Lesson 18 Cake and Confectionery Gallery
Lesson 19 Recipes
Throughout the 368 pages of this book you will find more than 200 step by step color photographs well supported by over 125 diagrams and patterns to guide you through the process of creating innovative designs of decorated cakes. The book also contains more than 35 recipes and many great tips and hints that the author only teaches in her private cake decoration classes.
This book is not only intended for bakers, cake decorators or independent cake designers but it will also be a great treasure for those who want to explore more in the world of cake decoration and take their hobby, passion and pleasure to the next level.
[asa]047170136X[/asa]
About Author:
In the field of cake decoration and designing, Toba M. Garrett is considered as Master Chef-Instructor at the Institute of Culinary Education in New York city. She has received several awards and medals for her splendid cake designing skills which she has been practicing and sharing for over 30 years. Her classes are so popular throughout the nation that all her classes are sold out 3 to 6 months in advance.
Other Books by Toba M. Garrett:

Related Books :
Related Products :