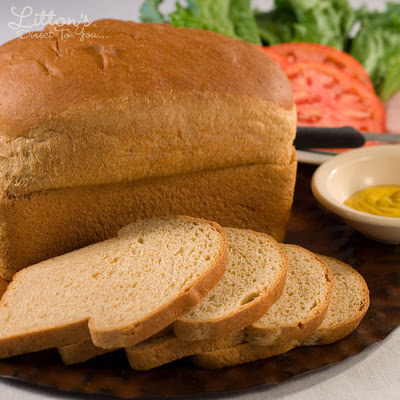 Preparation time : 70 mins. | Serves 2 loafs of 1.5 lb each
This
wheat bread recipe
is for those who want to live fit and like gluten free food. Generally people prefer to buy it from store but if you make bread at home it would be very economical and you can make number of bread loafs in the same price.
Ingredients:
1 tbsp instant yeast
1/2 cup lukewarm water
750 g wheat flour
3 tsp baking powder
2 tbsp brown sugar
1/2 tbsp white sugar
2 tsp salt
30 gm butter
Procedure:
1. Preheat oven to 450 degrees F.
2. Dissolve yeast in water and sugar and leave it for 10 mins.
3. Mix dry ingredients in a large mixing bowl including flour, baking powder, brown sugar and salt.
4. Now mix butter and the yeast solution in the dry mixture so that crumbs would form.
5. Using lukewarm water knead a soft dough which should not be sticky.
6. When the dough become smooth coat it with oil and leave it for just 20 mins. to rise at room temperature.
7. Now make two pieces of dough and put each in separate loaf pan. Make sure the pan is greased otherwise bread would stick to the pan after baking. Place the baking pan in preheated oven for30-40 mins. or until it becomes brown from top.
8. After that take it out from oven and let it cool at room temperature, then make its pieces for serving.