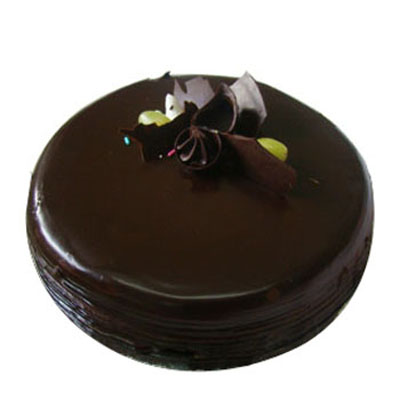 Preparation time : 50 mins. | Serves 4-6 persons
This
chocolate eggless cake
recipe is for those who don't like eggs or for any reasons can't take and food made from egg, so here comes this delicious chocolate cake with no egg and tastes awesome like any other cake. If you have short of time then use the ready made chocolate sauce for topping instead of the homemade frosting given below. Similary you can also prepared
eggless chocolate cupcakes
for individual servings.
Ingredients:
125 gm all purpose flour
200 gm sugar
2 oz cocoa powder
¾ tsp baking powder
¾ tsp baking soda
1 cup water
1 tbsp vinegar
1 tsp vanilla extract
¼ cup vegetable oil
½ tsp salt
For Frosting:
6 oz cocoa powder
2 cup condensed milk
2 tbsp butter
Procedure:
1. Combine dry ingredients together including flour, sugar, cocoa powder, baking powder, soda and salt. It is better to sift them together so that every ingredient incorporate with each other.
2. Now make a smooth paste after adding water, oil, vinegar and vanilla essence to the flour mixture.
3. Pour the batter into a greased baking pan and bake at 350 degrees F for 25-30 mins.
5. To prepare frosting mix cocoa powder, condensed milk and butter in a bowl.
6. Place the bowl on steamed water and cook on low heat by stirring continuously until thick paste would form.
6.When the cake has been baked cool it to room temperature and topped form every side with the prepared frosting. Chill the cake for 30 mins to set the frosting and then serve.