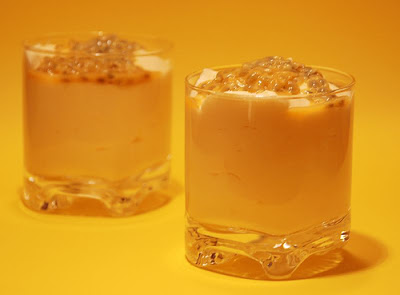 Preparation time 30 mins | Serves 6 persons
Mousse is one of famous dessert around the world, this mousse recipe is made from mango and can be prepared in very short time.
Ingredients:
1 cup mango pulp
1 cup fresh cream
1 tbsp gelatin powder
1 cup evaporated milk
1 cup prepared mango jello mix
1 cup sugar

Procedure:
1. In a blender, put all the ingredients and blend until become smooth.
2. Pour the mixture in a beautiful bowl and chill in refrigerator 1 hr. until it sets.