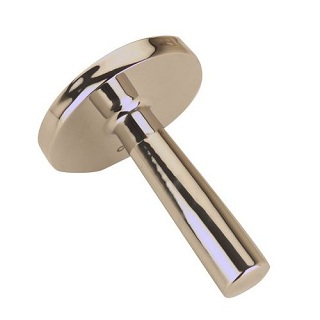 [asa]B0000DZCJ7[/asa]
Today our product in review is a very small yet very effective kitchen tool, a meat pounder. This is a product by MIU and unlike other meat tenderizing knives; this is a life time product and does not require any sharpening what so ever. Continue reading below to learn how this meat pounder actually works better than those punching knives.

This meat pounder weighs 2.2 lbs and measures 4.6 x 3.6 x 3.6 inches. It has a 3.75 inch long handle which is very easy to hold when pounding meat and it requires minimum amount of effort to achieve your desired results. The pounding surface is round in shape with 3.25 inch diameter and 0.5 inch thickness. The pounder itself is made of fine quality stainless steel i.e. 18/10, which is considered to be the finest when it comes to cooking tools and utensils.
With this meat pounder you will be able to make thin and tender meat such as chicken or beef. A few seconds of pounding will produce tender sliced meat and is very easy to chew after it has been cooked. You can tenderize chicken breasts or any other sliced or cut meat that you find not to be tender.
Since the entire meat pounder is made of stainless steel, you are rest assured that this tool will never ever catch rust and even if you drop it, it will always remain in one piece. Other than the durability and strength in this meat pounder, it is also very easy to clean. This tool is also dishwasher safe.
You can easily purchase this MIU 2.2 lb Meat Pounder tool from Amazon (with FREE shipping) at a special 30% discount price plus a bonus promotional offer which might end anytime. You may also browse the list of other best selling tools and utensils used in cooking. The list is updated every hour.